DNC - One World Comedy Jam, Sep 4th @ 9pm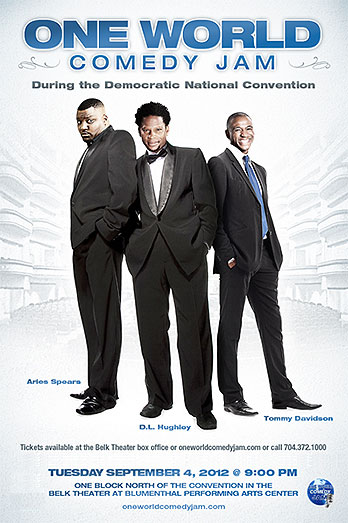 Join us for the One World Comedy Jam during the Democratic National Convention. Starring three of the funniest comedians in the business, D.L. Hughley, Tommy Davidson and Aries Spears. Enjoy one side splitting performance after another as these three hilarious comedians share the same stage for the first time in their careers.
Tuesday, September 4 at 9:00 PM in the Belk Theater, Charlotte, NC.
---
The Belk Theater
130 North Tryon St. Charlotte, NC 28202 (704) 372-1000 MAP LINK
Purchase tickets to events online, by phone, or at Blumenthal Performing Arts central box office in the Belk Theater lobby.
Ticket Prices
One World, One Vote, One Voice
We are proud to present "One World Comedy Jam", the only all headliner Comedy Show produced exclusively during the Democratic National Convention. We support efforts to continue the mission to give all Americans access to involvement in the political process by providing accurate information and fighting for the important issues which matter to Americans, like job creation, education, healthcare, clean energy, equality and building a stronger nation and foundation for future generations.
We all contribute to a better tomorrow.
We believe in freedom of expression and more importantly, we believe that when one is given a platform, or a stage, they are gifted and empowered to impact many. We take that commitment seriously.So when you see and patronize our events, you help support our efforts to help make a real difference in the lives of others, and together, we will make a difference.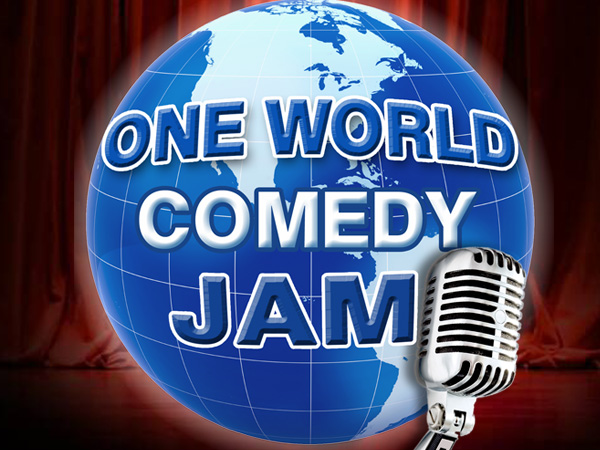 ---