In the Ovens Auditorium Sep 5th @ 9pm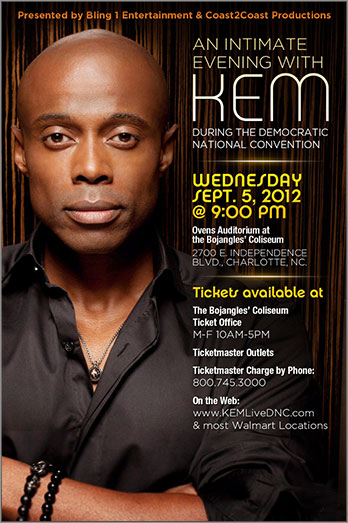 Join us for an intimate evening with the regal, smooth, melodica and timeless R&B phenomenon KEM. Don't miss this rare opportunity to experience this limited seating, up close and personal performance during the Democratic National Convention. Spend a night with one of the hottest R&B recording artist of of our time on Wednesday, September 5 at 9:00 PM in the Ovens Auditorium, Charlotte, NC.
---
Ovens Auditorium
2700 East Independence Boulevard Charlotte, NC 28205 (704) 372-3600 MAP LINK
located adjacent to Bojangles' Coliseum on East Independence Boulevard, opened along with the original Coliseum in 1955. For nearly half a century, world-greats have graced the stage of Ovens Auditorium.
Ticket Prices
an intimate evening with KEM
When you're born in a city like Nashville, Tennessee and you grew up in Detroit, Michigan it's no doubt that the soul of music runs deep in your veins. With two critically-acclaimed albums under his belt selling over a million units collectively, Universal Motown recording artist KEM has become a mainstay in rotation on Urban AC radio. Thanks to his instant vintage hits ranging from his 2003 smash single "Love Calls" to his 2005 hit "I Can't Stop Loving You," he has become synonymous with music for the "grown & sexy."
"Intimacy...provides just what its name implies: simple, yet sublime songs built on a foundation of masterful melodies and instrumentation."
KEM has another hit with Intimacy
Returning with his new CD entitled Intimacy, KEM is confident that the five year wait was worth it for his loyal fans and those that will discover the musical jewel that he is. Explaining why so much time has passed since his last CD and his project Intimacy, "Life simply happens; I am a dad with two daughters one of which started high school in between my last project and my new project. Like any family there were issues that needed to be resolved and concentrated on," says KEM.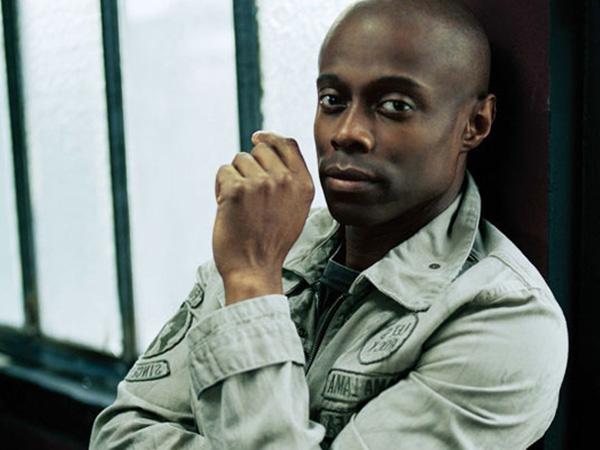 ---